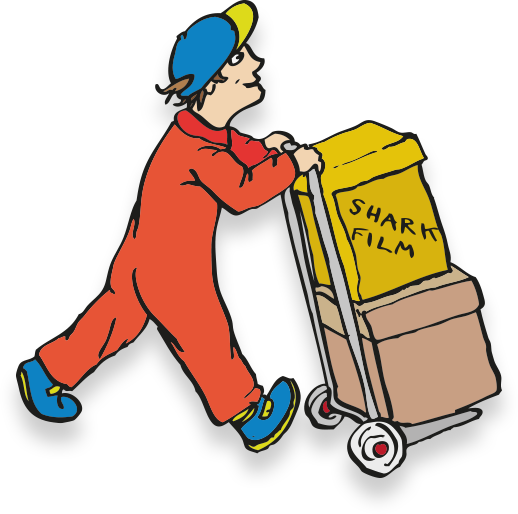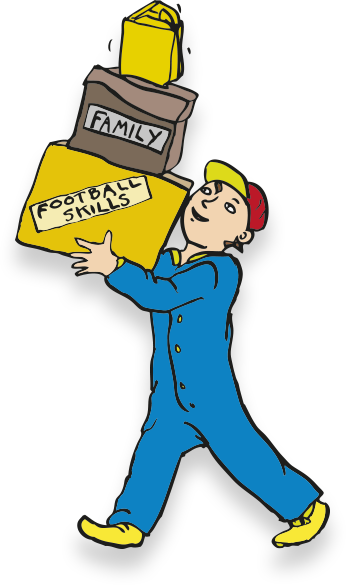 What other people say!
Don't just take our word for it!
Here are what others are saying about Ollie either because they have used an Ollie Coach for themselves or someone in their care or because they have been on their journey to become an Ollie Coach.
WRITTEN TESTIMONIALS
I just want to say as well, Steph, our Ollie Coach, is amazing! I honestly can't thank you enough for pairing her with our students. They really look forward to seeing her.  It's wonderful and I can't wait to see the progress she supports them in making.
Carly Hayward, Littleport and East Cambs Academy
I've just finished reading the Ollie and his Superpowers book to my 10 year old who was struggling a bit at school with friendships and managing her emotions and it's really helped.  We've seen a marked change in her behaviour and her ability to cope with situations that she usually finds tricky…what a great book! All children should know they have superpowers!  
Claire J
It is well-evidenced that therapeutic approaches such as CBT often don't work for autistic individuals. It is also well known that practitioners often try and teach emotional recognition through traditional teaching approaches, which can accentuate difficulties autistic individuals have in this area. Ollie and his Superpowers offers an exciting, empathetic and powerful alternative therapy model to methods that historically failed the autistic community. Ali is a great, engaging speaker and her passion for what she does was evident throughout her talk. Thank you for your valuable contribution to the MA SEN and Inclusion course.
Dr Tereza Aidonopoulou Read-Senior Lecturer in SEN and Inclusion, University of Northampton
"I just wanted to say thank you so much for your inspiration and passion for helping people with mental health matters. "
Helen
"I really enjoyed my sessions with Jane. When we first met I was really shy and scared to talk, but we started playing games and having lots of fun and I felt safe and happy to talk through my problems. Jane taught me many ways to get rid of my anxiety and worries. Now after all of the sessions I feel happy and secure."  C age 9
"This has been a life-changing transformation for my son and our whole family."
PC
"This lady is remarkable, Ali has helped my son so much to build his confidence and overcome alot of his issues, she has such a way with children/ teenagers/ adults too. Ollie And His Super Powers have helped us as a family to get through some very difficult times, I have also had sessions with Ali and she is very supportive and easy to talk too, thanks to Ali our life as a family has improved so so much, I would fully advise anyone struggling with a child with fasd, adhd, autism and any other emotional wellbeing issues to get in contact with Ali. I'm so thankful that I was introduced to her, she really has made a difference to our life ❤ " Lisa
"After one session of Ollie therapy Sydney was looking so much happier, calm and confident in dealing with things. I cannot thank Ollie enough for what he has done for us as a family."
Kate
"After one session he was on a high. So happy! Like something had been released. Someone had finally told him HOW to cope with all these feelings he was having."
SJ
"My 5 year old son has just started reading the Ollie & His Super Powers books and is loving them. Hearing him explaining "Empathy" to his dad was brilliant. "Well daddy, you put someone else's shoes on and feel what they feel so I would know if someone is sad and needed my help". My 5 year old understands empathy."
Nikki
"I like the book because Ollie finds out he has lots of cool super powers. Whenever he feels something he sees it all at the same time. It helped me because I know I have super powers that can fight bad feelings away at any time in the world."
Scarlett
"What a fantastic find!  I have used this service for the first time for a 'Looked after child' who needed support.  From the initial contact, to the organisation of meetings and the interaction between school and the company, it has been very swift and efficient.  Waiting list was minimal and the impact on the young person has been incredible.  Weekly feedback as to how the sessions had gone and given chance to discuss any concerns which were fed into the next meeting with the young person.  The end result was still the same for the young person, however she now has the strategies to help her thanks to 'Ollie and his Superpowers"
Bev Phillips
"The Ollie Model is a fabulous model that gives children strategies and tools to support them to manage their own emotions, which is clearly something that is needed in society today. Having worked with children that are supported by early help and children with SEND, I can see how much of a positive impact the Ollie Model would have for all children if the model was available in schools."
Zoe Dennis
"Ali walks the talk, she has faced her demons and has taken her knowledge and shared it with anyone who wants to make a difference. It's not about money, it's a passion, and she chooses coaches for their instinctive desire to help others who are different, unique or challenged. She has a track record of helping all the 'no hopers' the kids and adults who face their own demons everyday and she manages to unlock their fears. No bad kids and their map is not the territory. An awesome individual helping others."
Jane Robinson
"During lockdown, many of our members experienced unprecedented social isolation and reported a decline in mental wellbeing. Ali and the team adapted their programme to suit our group of teenager and young adults with a variety of disabilities and medical conditions. These sessions gave the participants the tools to understand their own emotions, coping mechanisms and strategies to deal with these emotions and even skills to support their peers at a time of need. The workshops gave many of the young people a sense of self-worth, giving them hope and aspirations for the future, realising their potential instead of focusing on their disability or condition."
Kyleigh Lough
"I absolutely love this! You've brought so many concepts that I try to integrate into my work into a child-friendly, engaging and exciting programme. Narrative - externalising, emotions being viewed as good, valuable and helpful, the use of ACT/mindfulness principals being able to recognise and diffuse from unhelpful thoughts. Just brilliant!! It really helps playfully trump some of the mainstream unhelpful ideas that can propagate and cause more distress for some. How do we get involved?!"
Anonymous
"Scotty's Little Soldiers took part for the first time in individual staff wellbeing sessions. Everyone involved said it was a positive experience and would recommend to new team members."
Emma Peppercorn
"The children were very quiet at the start and had been referred to the Ollie Kids Programme because of low self-esteem or concerns around their emotional wellbeing. Now they are much more confident. They have worked hard as a team and really supported one another. They have shown a huge amount of insight into their own emotions, being able to name and discuss them, and sharing very personal stories in the group. The children have really understood the concepts and engaged with the Ollie coaches. I'm confident they will be emotionally resilient young people who will go on to help their peers. It has been a pleasure to watch the children grow""
Clare Hall
"Ali is one of the most astute and emotionally intelligent people I have ever come across but she wears this gift lightly, using her understanding of human behaviour and her sense of humour to help get children onside with her methods."
Polly