Meet Some of Ollie's Super Powers!
Ollie gets to choose how he wants to feel and what super powers will be best at getting him through his day. We all have lots of emotions or super powers. Ollie teaches us to control which ones we use and when. He teaches us to understand why we feel what we feel so that we can decide if we really want to feel that way or feel something else.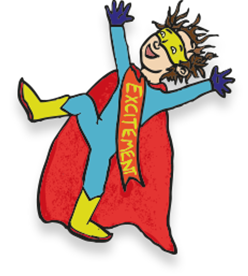 Excitement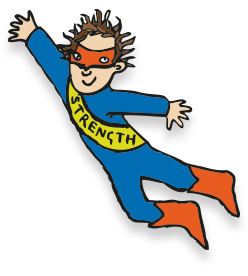 Strength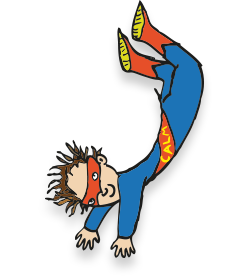 Calm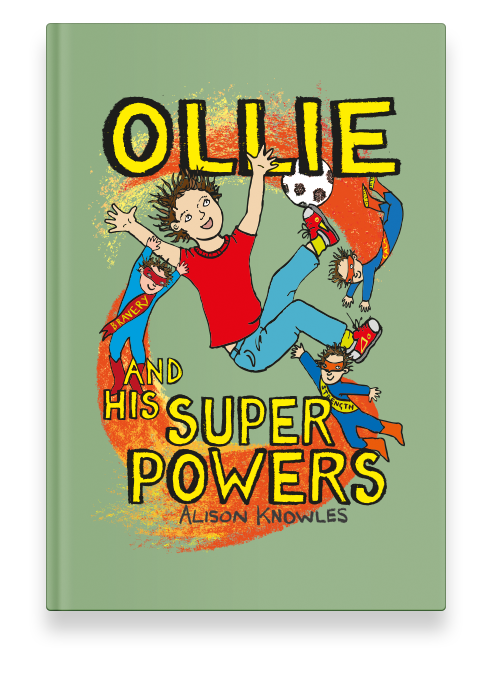 Buy the book
£9.99
Join Ollie as he begins his amazing journey learning about his super powers and the magic library. The first story is about how Ollie discovers his super powers and uses them to help him overcome the bullies at his school.
Paper Back Book dimensions are approximately 25cm by 17cm.
Reader Reviews
I've just finished reading the Ollie and his Superpowers book to my 10 year old who was struggling a bit at school with friendships and managing her emotions and it's really helped.  We've seen a marked change in her behaviour and her ability to cope with situations that she usually finds tricky…what a great book! All children should know they have superpowers!

Claire J

Amazing Books - Thank you

I wanted to let you know that I've been reading the books with the girls.  They are amazing, so simple, so helpful and so easy.  Cxxx

What a difference a person, a book and an opportunity makes.  Thank you.

I like the book because Ollie finds out he has lots of cool super powers.  Whenever he feels something he sees it all at the same time. It helped me because I know I  have super powers that can fight bad feelings away at any time in the world.    by Scarlett Campbell age 7
B
u
y
n
o
w