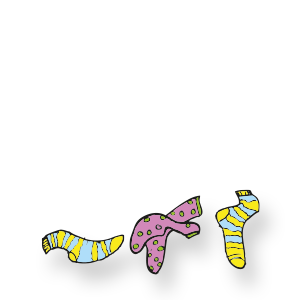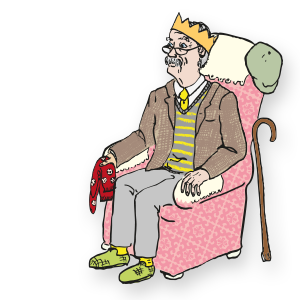 Interview with Patti Boulaye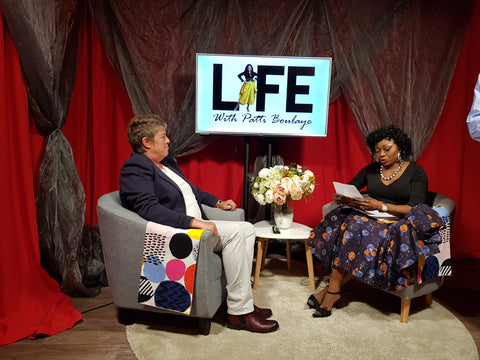 Ali on telly
Ali was extremely excited about the opportunity to chat with Patti Boulaye on Patti's chat show LIFE.  But Nervous was playing up, taking control of Ali's ship.  He got bigger and bigger, getting a bit out of control as he made Ali get hot and sweaty and generally feel sick.  He also encouraged Grouchy to come out to play with Ali becoming very short tempered.
But
all behaviour serves a purpose.
Nervous only wanted Ali to be prepared for her interview with Patti.
Nervous made her aware that she had to think about what she was going to say, what she was going to wear and that she had to get to the studio on time.  
Grouchy wanted everyone else to also be aware of how important this was to Ali.
Patti Boulaye
On arrival at the studio Ali was immediately made to feel welcome by Patti and the members of her team.  Patti shared some lovely memories of her life and stories how she got to where she is today.  It was very obvious that Patti has a great passion for the wellbeing our children and young people and that she wants to make a difference.
Confidence then took over.  The interview lasted about 20 minutes with Ali speaking for about 15 minutes on emotional wellbeing and how we can all get involved with making a difference: allowing us to be all we can be by learning to manage our emotions rather than being controlled by them.  
Emotions are pretty amazing really......  
PS:  don't miss the opportunity to watch Patti's LIFE which launches soon
https://www.pattiboulaye.com/tv-chat-show-life-with-patti-boulay